"SOPHY FEARNLEY-WHITTINGSTALL,
PR AND COMMUNITY ENGAGEMENT
Sophy Fearnley-Whittingstall has over 10 years' experience in the renewables' industry. She is passionate about influencing change and empowering people, communities and businesses to make a positive difference to the climate emergency by helping grow renewable energy & infrastructure in the UK, USA & Africa. A keen gardener, she grows her own organic fruit and vegetables at home."

read the entire article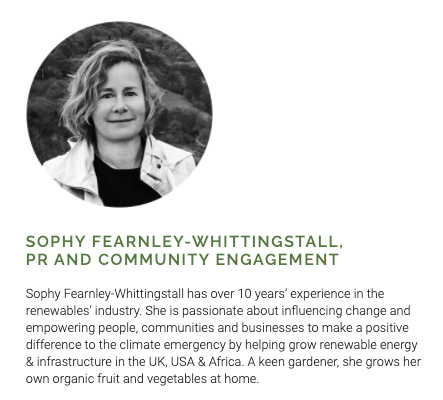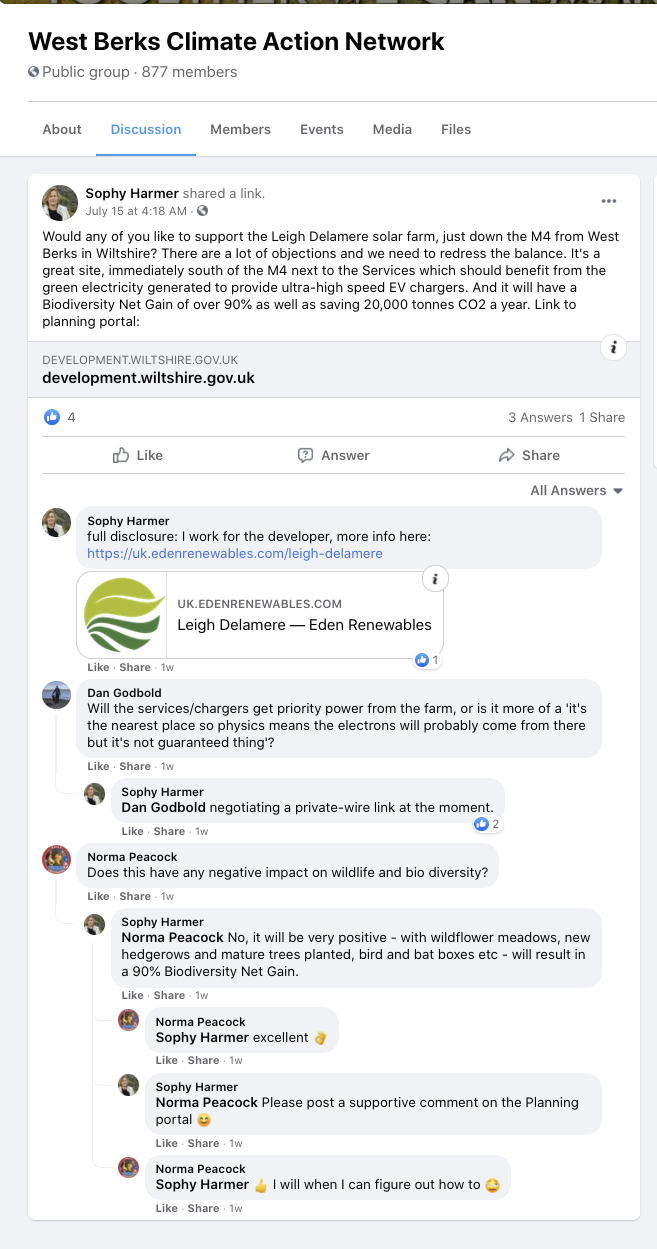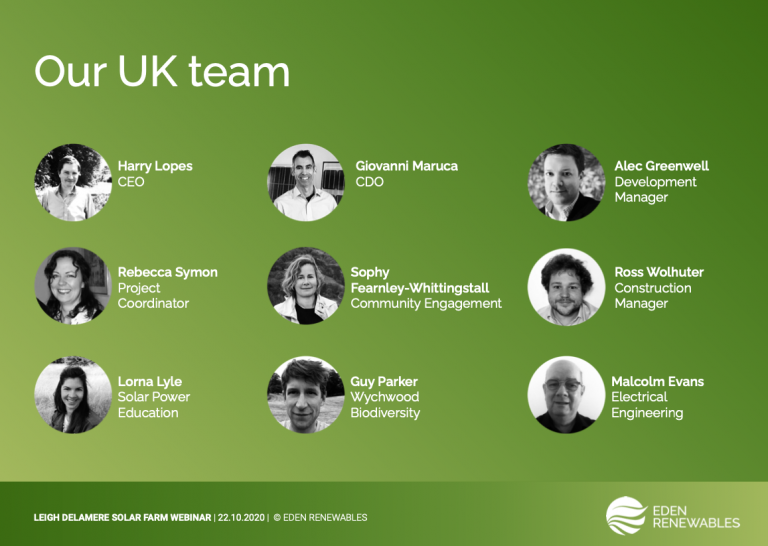 PDF of Mr. and Mrs. Nick Harmer 24 July 2016 letter to the Wiltshire Council.