Be solar smart! Use these redacted and annotated educational purposes only site plans to learn what to look for on a basic solar site plan. This information applies to any site plan for any utility scale solar power plant and should not be construed as a review or critique of any particular project.

When doing your own review, always remember that a developer is responsible to their investors. Not the town. Not the neighbors and Not the environment. Please use these annotated site plans to learn what the drawings should provide and what the developer, engineer and town may have overlooked.

Site Plan Sheet 6 of 8 for a 2-MW solar facility.



Site Plan Sheet 1 of 11 PDF (print on legal paper)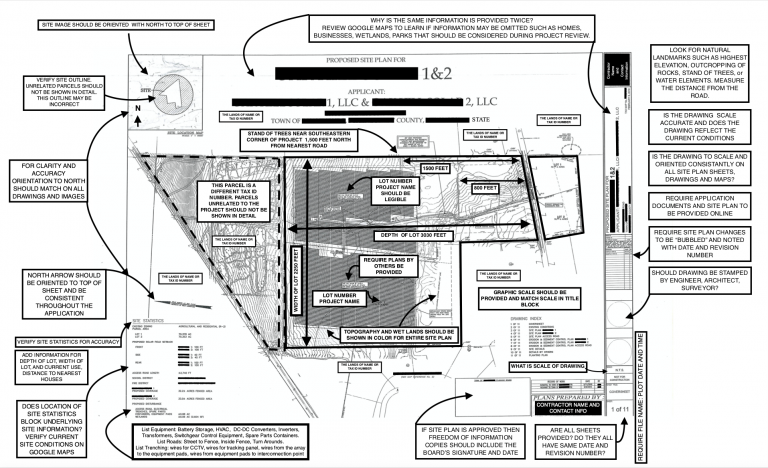 Site Plan Sheet 2 of 11 PDF (print on legal paper)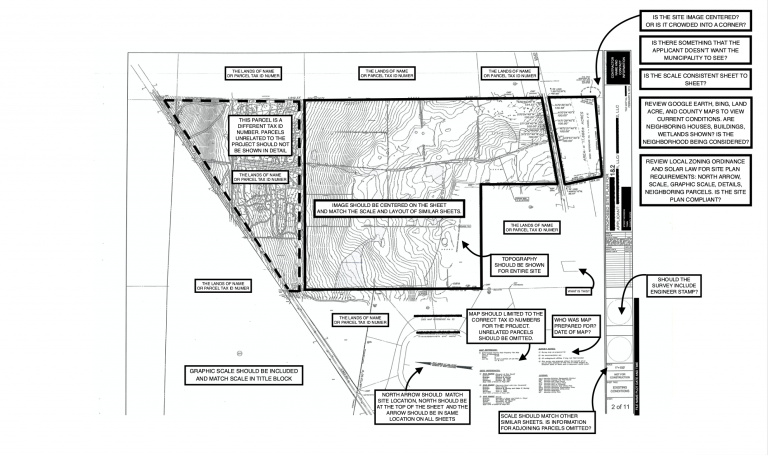 Site Plan Sheet 1 of 1 PDF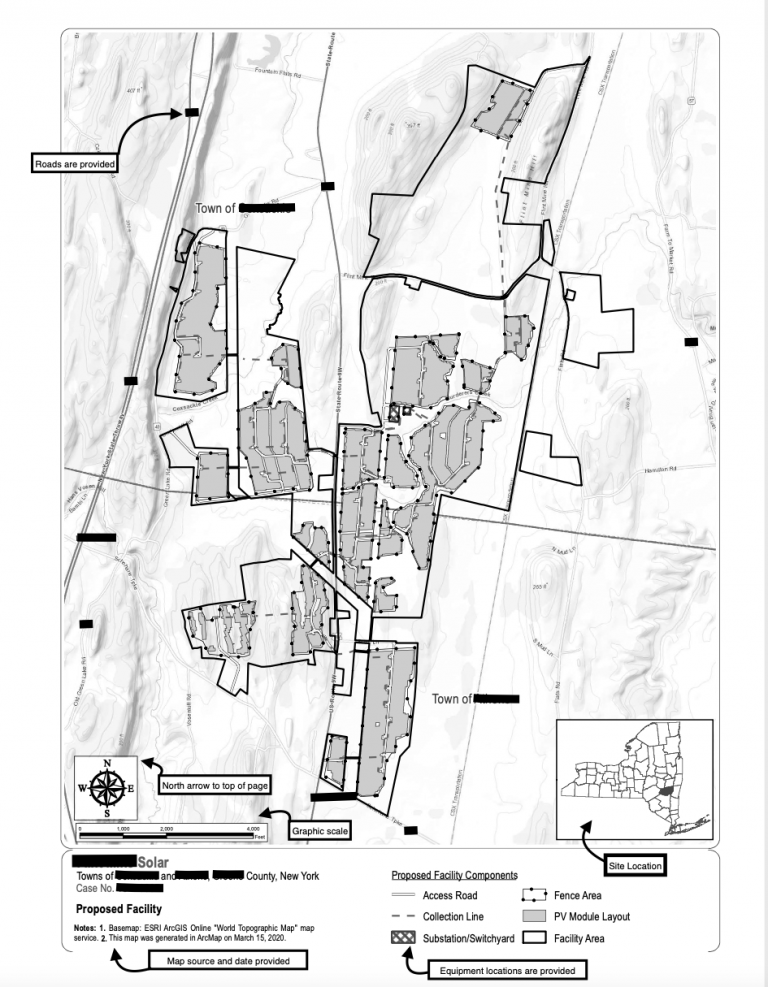 Sketch Plan Sheet 1 OF 1 PDF (print in color on legal paper)